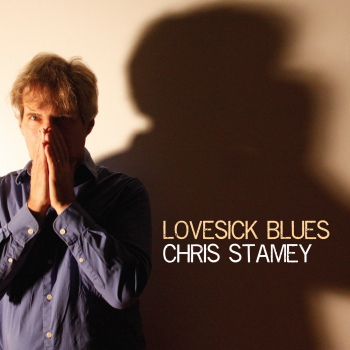 "This record is the closest I've ever gotten to the sound I hear in my head in the middle of the night."
— Chris Stamey



Lovesick Blues, set for February 5, 2013, release; available on CD and as a two-disc 45-RPM deluxe vinyl package.
Lovesick Blues is Chris Stamey's first full-length release since A Question of Temperature, his 2005 collaboration with Yo La Tengo. The new album follows on the heels of Falling Off the Sky, the long-awaited, much-acclaimed reunion album of the dB's, as well as Stamey's involvement as musical director and orchestrator for a series of all-star concert performances of Big Star's classic Third album in New York, London, Austin and Carrboro, NC. 

May 10: The Winston-Salem Centennial, 7 p.m. outdoor show, playing solo songs plus dB's and Let's Active songs
June 7: The Bearsville Theater, a Special Chamber-Pop Concert with Jane Scarpantoni, Lydia Kavanagh and guests, Bearsville, NY
June 8: The Living Room, NYC, acoustic with strings, with Jane Scarpantoni, Lydia Kavanagh and guests
June 26: The Space, Evanston, Ill., a Chamber-Pop Performance of "Lovesick Blues" with special guests
June 28: performing with Big Star's Third in Concert, Vic Theater, Chicago, Ill.
June 30: performing with Big Star's Third in Concert, Central Park, NYC
July 1: Private Party, NYC

"This is a lovely, bittersweet and nuanced album."
— Magnet
"The songs, musically dazzling with strings and fetching arrangements, sometimes organise themselves into forceful hooks."
— Uncut
"With Big Star now put to rest following the passing of Alex Chilton, Stamey is the rightful person to fill his shoes. Lovesick Blues offers more than enough proof that he's fully prepared to do just that."
— Exclaim
"Lovesick Blues is simply a beauty."
— Blurt
"[Stamey] strikes precisely the right notes, creating an album that serves as a suitable soundtrack for long, lonely nights."
— All Music Guide